Dog Show 2019 Recap
A two-year-old bulldog named Thor won Best in Show at 2019's National Dog Show. Get to know this stocky, loveable dog.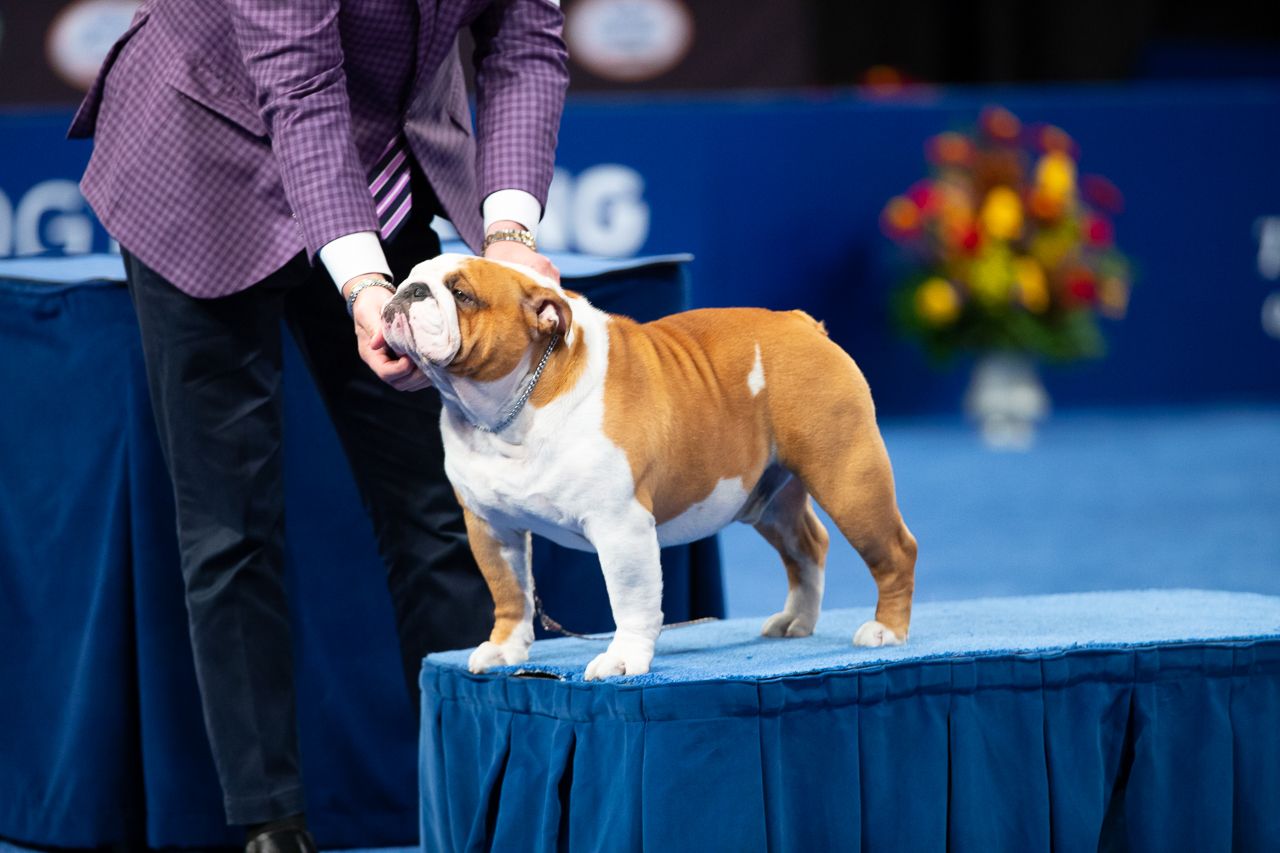 You could embed this photo or others: https://www.instagram.com/p/B0B4QNVjjB6/
A Champion was Crowned! Meet Thor the 2019 National Dog Show Winner
In late November, nearly two thousand dogs and their handlers descended on Philadelphia, Pennsylvania to compete in the National Dog Show. Almost 200 breeds fought for the title of Best in Show. Despite the rigorous competition, one dog stood out from the rest. In the end, judges crowned a two-year-old bulldog named Thor the 2019 winner.
A hero amongst bulldogs
Thor's victory was a momentous one. He was the first bulldog to win Best in Show in one hundred years. Thor beat out well-known and accomplished dogs to win. He bested a Havanese named Bono in the final round. Recently, Westminster awarded Bono with its top ranking. The Havanese came to compete but did not succeed in earning the top prize.
First, Thor beat out other dogs in the non-sporting group. In the final round of the show, he competed against Bono, an Old English Sheepdog, a Golden Retriever, a Pharaoh Hound, a Siberian Husky, and a Soft Coated Wheaten Terrier. What a tough group!
The standards for the top marks are high. According to the National Dog Show's website, judges, "examine the dogs and place them according to how closely each dog compares with the judge's mental image of the perfect dog as described in the breed's official standard." Also, judges consider the pup's overall appearance, temperament, and structure.
After thorough inspection and consideration, the judges selected Thor as the winner.
The champion
Despite his stocky stature, Thor knows how to perform with grace.
Eduardo Paris, Thor's handler, told NBC's Mary Carillo, "He's a dog that always gives everything for me. He's a very complete dog, you know? It's not just one piece, it's many pieces together. He moves like a dream, and the outline is beautiful. I love this dog." The sixty-pound champion lives in Texas with his mom Kara Gordan. But, the dog is a world traveler. Thor, known in competitions as GCHG Diamond Gold Majesu Pisko Bulls, was born in Peru and also lived in Michigan.
Gordon told InStyle Thor is keen on exploration and wants to sniff "EVERYTHING." The pup loves to spend time with his family and wakes when they do each morning. She added that Thor enjoys relaxing in the evening by watching HGTV. Who doesn't?
In an email to the magazine, Gordan raved about Thor's personality. "Not only is he a beautiful representative of the breed, but he loves to show off in the ring and has the most amazing movement — like he's walking on air. He is also sweet as pie and so patient. He's a pleasure in every sense. SUCH a good boy!!"
Gordan says the champion pup eats Purina Pro Plan SPORT Performance 30/20 Salmon & Rice Formula and one of his favorite snacks is part-skim mozzarella string cheese.
This was not Thor's first win. According to his Instagram account, Thor recently won the Bulldog Club of America's Host show. No wonder he landed the top spot. Thor looks and behaves like a gem. Although, we must say, all the pups are winners in our eyes.